Winemaker at Morogues,
wines of Menetou-Salon & Sancerre
Our Domaine takes its roots in Morogues, a village at the far eastern end of the Loire Valley. Our cellars are close to the village centre, nestling below our beautiful "Les Cris" red grape vineyard. In each of our vineyard plots in the neighbouring Menetou-salon and Sancerre appellations, we observe Mother Nature, cherishing and working with her so that she gives us her very best in return.
In this part of the world, we think, make and drink wine; sharing ideas, a glass of wine or two, and the taste of our land, with our friends and customers.
These lines are written by the current generation but they apply to Domaine Pellé from its very beginning. Over time, the world has accelerated but nature has stayed faithful, determining the work of the winemaker, year after year, with each new season. With the same devotion to his craft, the winemaker still slips through the cellar door late at night to check on the wines, only now he is wearing sneakers not clogs!
In our vineyards
The work carried out in our vineyards is designed to take the unique expressions of each one of our terroirs from the vine to the bottle. The parcels are grown without the use of weed killer or pesticide and the soils are ploughed. We take care of the vineyards each day, which enables us to carefully consider each operation we undertake, ensuring we act with precision and in a sustainable manner.
Our range of wines
White, red and rosé… Menetou-Salon, Morogues and Sancerre… Blends and single vineyards… Half-bottles, bottles and magnums… We present each of our 13 wines in detail.
Press reviews
The Wine Bible
The family
Without them the vine is merely a creeper. At Domaine Pellé, in Morogues, four generations have passed on their passion, one to the next. Anne and Paul-Henry Pellé are the current protagonists… portraits.
Contact
domaine Pellé
18220 MOROGUES
Tel. +33 (0)2 48 64 42 48
Open (tasting and shop) Monday to Friday : 9 - 12 am / 1:30 - 5:30 pm. 
Closure : Saturdays, Sundays and Holidays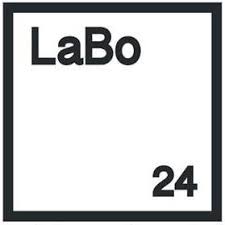 You can also find our wines a few kilometers from Morogues at the Art Gallery LaBo24 - 24 Rte d'Henrichemont, 18250 La Borne
Open during week-ends and holidays: Saturdays from 02:00pm to 6:00pm, Sundays from 11:00am to 6:00pm. 
Grandx Feux - From October 21st to 29th
Saturdays & Sundays 11:00am - 06:00pm
Monday & Tuesday: closed
Wednesday - Friday 02:00pm - 06:00 pm
Tastings on the wine estate
  January 30th-31st & February 1st 2023: Millésime Bio in Montpellier - Parc Expo - Hall A2 - Booth 1422         February 6th and 7th: La Levée de la Loire in Angers - Parc Expo - Booth...
read more
more news on Instagram