All of our individual plots have a base of clay-limestone soils, more specifically Kimmeridgian marls — with the exception of Le Carroir, the appellation's only vines growing on flint. Our region enjoys a continental climate; our parcels are situated at around 300 metres altitude in the commune of Menetou-Salon and up to 350 metres altitude in the hills of Morogues. Our vineyards are planted exclusively with Sauvignon Blanc and Pinot Noir.
Our work is dictated by a day-to-day inspection of the vines. No decision is taken automatically; each one is thought through, to ensure we support the plant when it needs support.
Our goal:
to have the grapes express the qualities and characteristics of their different terroirs in our bottles of wine.
The soil, accordingly, must be full of life, and our work is therefore respectful of the vineyard's biodiversity. We do not use weed killers or pesticides and the soils are ploughed throughout the estate (winter ploughing and hoeing during the growing season
We make sure that our vines are not overly vigorous; to preserve a good balance we apply our own composts from time to time, in response to any decreases we see.
This careful work in the vineyards allows us to achieve much more than the varietal aromas in our grapes. The grapes, harvested at optimal maturity, express all the richness of the soils and climates in which they were grown. Our next task is to handle them with care to ensure that their juices offer the same qualities – harvesting on the estate is therefore carried out by hand.
Contact
domaine Pellé
18220 MOROGUES
Tel. +33 (0)2 48 64 42 48
Open (tasting and shop) Monday to Friday : 9 - 12 am / 1:30 - 5:30 pm
Closure : Saturdays,  Sundays and Holidays
Reopening on Saturdays 3 pm to 6 pm from April 8th 2023
COVID-19: we kinldy ask our clients to make sure they respect advice on barrier mesures.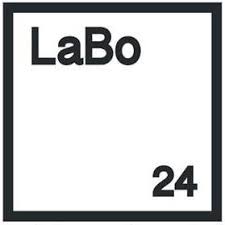 You can also find our wines a few kilometers from Morogues at the Art Gallery LaBo24 - 24 Rte d'Henrichemont, 18250 La Borne
Open during week-ends and holidays: Saturdays from 02:00pm to 6:00pm, Sundays from 11:00am to 5:00pm.  Re-opening on April 8th 2023.
Holidays:
Easter Monday - April 10th 2023: 11:00 am - 06:00 pm
May 1st 2023: 11:00 am - 06:00 pm 
May 8th 2023: 11:00 am - 06:00 pm
Ascension Thursday - May 18th 2023: 02:00 - 06:00 pm
Pentecost: May 27th-29th 2023: 11:00 am - 06:00pm
Tastings on the wine estate
  January 30th-31st & February 1st 2023: Millésime Bio in Montpellier - Parc Expo - Hall A2 - Booth 1422         February 6th and 7th: La Levée de la Loire in Angers - Parc Expo - Booth...
read more
Press reviews