Paul-Henry Pellé
was born in 1985. He was raised in Morogues – like his great-grandfather, grandfather and father, and just like them, he chose to become a wine grower.
He did his training at the lycée viticole in Beaune and through internships with Olivier Lamy in
St-Aubin and Benjamin Leroux at Clos des Epeneaux.
With the first of these, he learned how to appreciate the distinct identity of each terroir and the appropriate use of the different containers (vats, barrels, etc.) in the winery ;
with the second, he learned the importance of ploughing the soils to respect the plant.
The wine estate's first vintages were 2006 and 2007, crafted under the expert eye of Julien Zernott, who has overseen the winemaking process since 1995. In 2007, aged 22, Paul-Henry took charge of the vineyards and the winery, accompanied by Anne (his mother) who has managed the office since the end of the 1980's.
Following on from three generations who created, established and perpetuated the wine estate, he is guiding it towards finesse and consistent quality.
Since his return, the progressive work in the vineyards and the winery has resulted in the production of "precise" wines with each vintage. Each bottle represents the terroir and year that brought it to fruition.
His aim – the simple expression of the terroir.
& Anne Pellé
Having married Eric Pellé in the early 1980's, Anne is also tied in the wine estate's history. In no time at all she set to work in the office and became the grande dame of the business. She remains so to this day; the estate's values are her values, transmitted from the family office.
Ernest Pellé : (1904-1985)
A country man, Mayor of his little village, and great lover of the land, as you could always tell from his hands. The focus of his business gradually shifted to wine production and his vine nursery. He passed away in 1985 with three generation already in place: Henry, Eric and Paul-Henry.
Henry Pellé : (1930-2016)
The wine labels have long carried his name, and rightly so: Henry is the founding father, the man with the ambition, the first to envisage the creation of a "domaine". It was he who invested all his time and money to achieve what we have today.
Alberte Pellé : (1931-2011)
A farmer's daughter before marrying Henry, her firm hand was instrumental to the growth of the Domaine. She handled the office work with tireless energy until 2001.
Eric Pellé : (1956-1995)
The son and grandson of a winemaker, Eric grew up in Morogues and was naturally destined to become a winemaker. His enthusiasm and charisma brought with them fresh ideas and new markets.
1995: His premature death was a great loss to the Domaine, his family and to the village as a whole.
Contact
domaine Pellé
18220 MOROGUES
Tel. +33 (0)2 48 64 42 48
Open (tasting and shop) Monday to Friday : 9 - 12 am / 1:30 - 5:30 pm
Closure : Saturdays,  Sundays and Holidays
Reopening on Saturdays 3 pm to 6 pm from April 8th 2023
COVID-19: we kinldy ask our clients to make sure they respect advice on barrier mesures.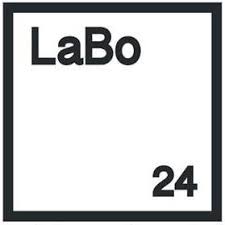 You can also find our wines a few kilometers from Morogues at the Art Gallery LaBo24 - 24 Rte d'Henrichemont, 18250 La Borne
Open during week-ends and holidays: Saturdays from 02:00pm to 6:00pm, Sundays from 11:00am to 5:00pm.  Re-opening on April 8th 2023.
Holidays:
Easter Monday - April 10th 2023: 11:00 am - 06:00 pm
May 1st 2023: 11:00 am - 06:00 pm 
May 8th 2023: 11:00 am - 06:00 pm
Ascension Thursday - May 18th 2023: 02:00 - 06:00 pm
Pentecost: May 27th-29th 2023: 11:00 am - 06:00pm
Tastings on the wine estate
  January 30th-31st & February 1st 2023: Millésime Bio in Montpellier - Parc Expo - Hall A2 - Booth 1422         February 6th and 7th: La Levée de la Loire in Angers - Parc Expo - Booth...
read more
Press reviews