Mother Nature's work is complete when our grapes enter the winery, and here our work begins. Now we are duty bound to accompany the richness, that we have worked so hard to extract from the vine, as far as the bottle;
nothing must spoil the aromas contained in the grapes.
On arrival at the winery, the Sauvignons are sorted if need be and directly pressed so that the pulp does not oxydize upon contact with air. Our pneumatic presses allow a slow, precise extraction of the juices: this is the most important stage for obtaining pure juices that will go on to produce fine white wines. After settling overnight, the juices are racked and transferred to wooden or stainless steel vats and barrels of different sizes, where they will remain until bottling.
The Pinot Noir is also sorted; for the most part the grapes are destemmed and fed into the vats by gravity, with the clusters and berries remaining intact for maceration. This latter procedure takes place in small wooden or stainless steel vats. The quality of the selected grapes enables us to perform light extractions (almost like infusions) over lengthy periods. Every day, after tasting the juices, we carefully consider what work needs to be done: punching down, pumping over … or nothing (simply letting time take its course).
Our goal is to achieve a brilliant fruit quality, underpinned by fine tannins.
For ageing, each terroir identity and each vintage require different methods. The action we take is designed to bring out the expressions, but never to transform them into something else.
Our whites are usually aged on the lees, some in wooden casks and barrels, the rest in stainless steel vats (see wine data sheets).
The red wines are aged in wooden casks and barrels for no more than 12 months.
As in the vineyards, our decisions are not dictated by analyses, but rather by our feelings, observations and the experience passed down from previous generations.
When our bottles are opened, our satisfaction consists in noting that our wines carry a pure expression of terroir.
We very much hope you will share them with friends and family.
Our new white wine vat room!
Harvest 2015… some pictures
Contact
domaine Pellé
18220 MOROGUES
Tel. +33 (0)2 48 64 42 48
Open (tasting and shop) Monday to Friday : 9 - 12 am / 1:30 - 5:30 pm. 
Closure : Saturdays, Sundays and Holidays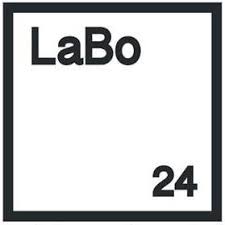 You can also find our wines a few kilometers from Morogues at the Art Gallery LaBo24 - 24 Rte d'Henrichemont, 18250 La Borne
Open during week-ends and holidays: Saturdays from 02:00pm to 6:00pm, Sundays from 11:00am to 6:00pm. 
Grandx Feux - From October 21st to 29th
Saturdays & Sundays 11:00am - 06:00pm
Monday & Tuesday: closed
Wednesday - Friday 02:00pm - 06:00 pm
Tastings on the wine estate
  January 30th-31st & February 1st 2023: Millésime Bio in Montpellier - Parc Expo - Hall A2 - Booth 1422         February 6th and 7th: La Levée de la Loire in Angers - Parc Expo - Booth...
read more
Press reviews